THERE ARE MANY WAYS TO GET TO THE YUKON, BUT FLYING IS DEFINITELY THE FASTEST.
Whether you're an international or domestic traveller, flying to the Yukon is simple with frequent service to Whitehorse, Yukon's capital city, from several Canadian cities, including: Vancouver, Calgary, Edmonton, Ottawa, Toronto, Kelowna, Victoria and Yellowknife.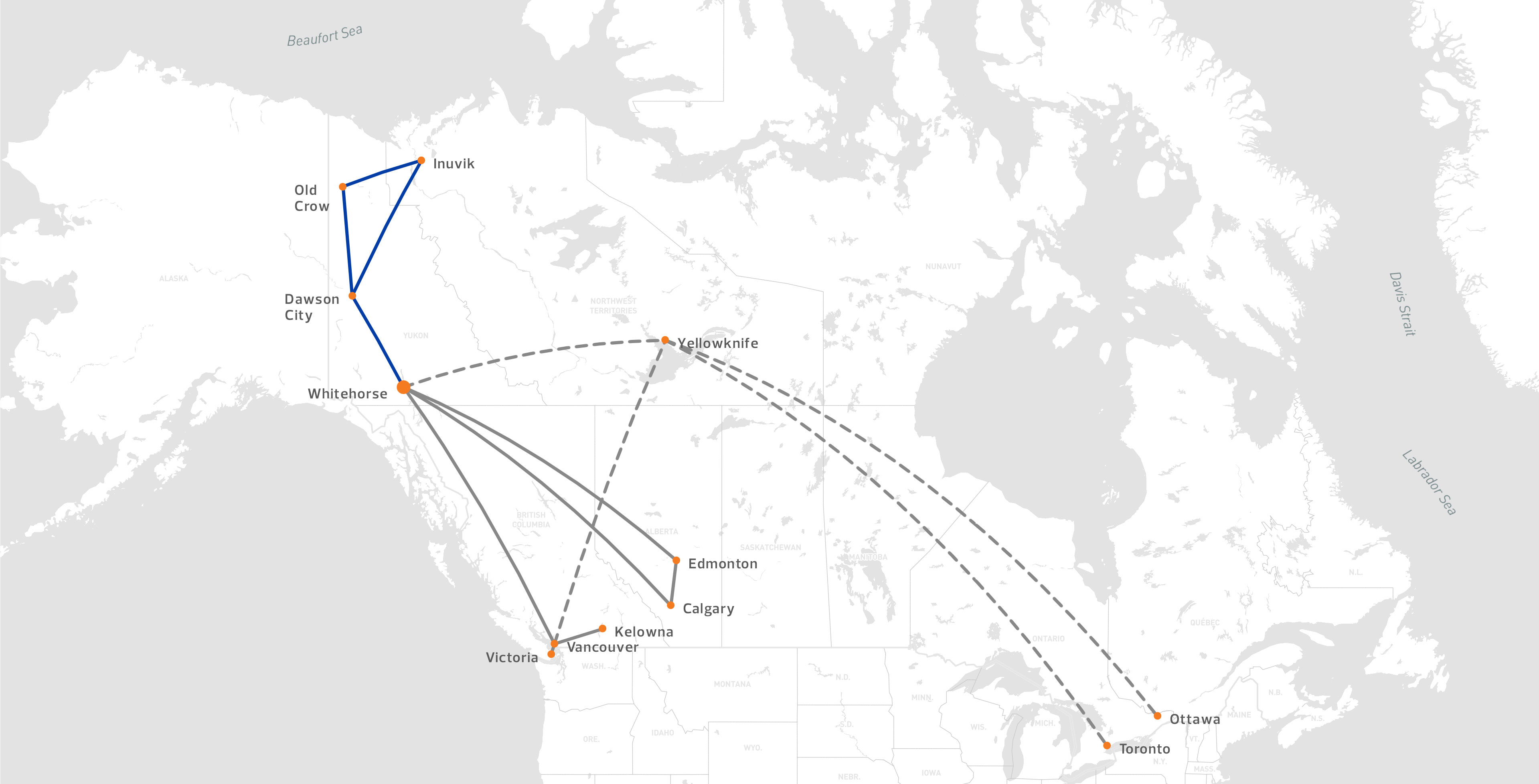 And it's easier than you think... especially when you use Yukon Wild's preferred partner, Air North, Yukon's Airline!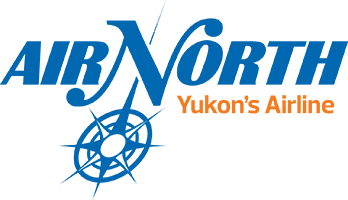 Founded in 1977, Air North, Yukon's Airline is 100% owned by Yukoners, 49% of which is owned by the Vuntut Gwitchin First Nation – 1 in 15 Yukoners hold an equity or employment stake in the airline. Yukoners are proud of our airline and dedicated to its success.
Other than being 100% owned by Yukoners, why is Air North, Yukon's Airline, so great?
In 2019, Trip Advisor named Air North, Yukon's Airline the Best Specialty and Leisure Airline in North America, based on customer feedback and reviews

Their complimentary in-flight service features Yukon-made products which means you will have a unique Yukon experience right from the moment you board your flight

Yukon, North of Ordinary – Award winning in-flight magazine (yours to keep) – is the first and only full-colour magazine dedicated to showcasing the best that Yukon has to offer

Freshly made meals – created by Chef Michael Bock and made daily by the Whitehorse-based Flight Kitchen team – complete with Air North's famously delicious warm cookies

Midnight Sun Coffee Roasters coffee

$99 one-way connector fares for leisure travellers flying between Whitehorse and Vancouver, Kelowna, Victoria, Calgary or Edmonton who are connecting to or from a domestic or international flight provide an affordable option for passengers travelling beyond Air North's route network

2 checked bags up to 50 lbs each included in fare

Maximum 4 checked bags per person with excess baggage fee of only $42.00-$45.50 per bag

Ability to ship special equipment with advanced booking (ie: bicycles, canoes, kayaks, perishable items, etc.)

Air North, Yukon's Airline, Domestic Baggage Transfer Agreement with Air Canada, means you can fly beyond Air North's route network to another
Talk to your Yukon Wild Adventure Expert to find out more and include Air North, Yukon's Airline as part of your Yukon Wild experience.
Yukon Wild is thrilled to partner with Air North, Yukon's Airline to bring you to the place where you can Set Your Wild Heart Free.